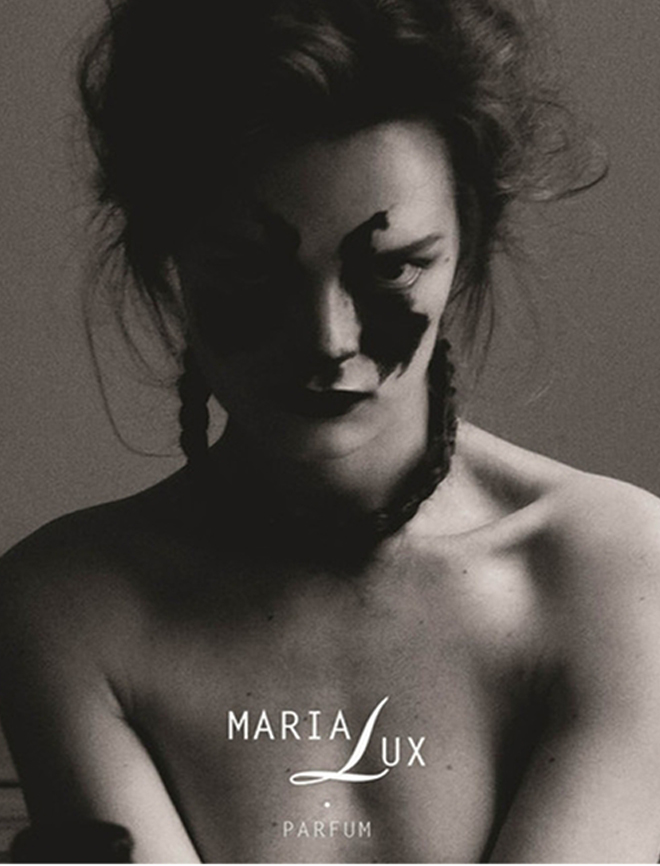 MariaLux: Truly, Madly, Deeply
MariaLux is a niche, luxury perfume brand founded by seasoned fashion designer Lilian Driessen and her husband, iconoclastic perfumer Alessandro Gualtieri.
Lilian, after 25 years in the fashion industry and 10 in the luxury sector, began to find herself discontented with the way that the industry was headed. Alarmed by what she perceived as a shift away from artistic principles and towards more capitalistic ideals, she felt the need to break away to create something more authentic.
Thus, she began work with her husband – nicknamed "The Nose" – to create a new, niche perfume brand whose values she felt more accurately reflected her own. Driessen has explained that MariaLux is her muse; her ideal alter ego. "Maria as virgin, mother, lover. Lux stands for light, luxury and lust."
In 2012, they debuted with three fragrances: Truly, Madly and Deeply.
Truly is inspired by a "sense of infinite eternal love," features pure notes of white flowers, and aims to evoke images of engagement, bouquets of wedding flowers and true, romantic love.
Madly is inspired by the idea of a more "veiled love," – a secret love shared only by its lovers. It features notes of tuberose to invite a sense of passion and lightness, as if it carries no responsibility. "It's the meeting between a mistress, maybe a courtesan, and her gentleman."
Lastly, Deeply is inspired by the sense of "pained, profound love." It features gourmand notes, spices and amber, to evoke scents of contrasting feelings: pain and pleasure, faith and fear, softness and extreme loneliness. "Deeply conveys love similar to a religious experience, full of devotion and suffering, maybe an unrequited love."
All three fragrances are available to buy online or instore, exclusive to Liberty London.
---
April 20, 2014